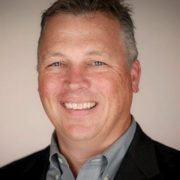 RYAN LISK, CPBA, CERTIFIED EXECUTIVE COACH
Ryan Lisk is the 2nd generation owner of Lisk Associates.  Lisk Associates was founded in 1991. Lisk's mission is "making people, teams, and organizations more valuable". Lisk Associates' work focuses primarily on two areas:  "selection" and "development".  In 2017, Lisk completed the acquisition of RealTime Coaching and authored RealTime Coaching: A Simple, Practical Approach for People Who Rely on Others to Create Results.  
Ryan joined Lisk Associates in 2007 and became 100% owner in 2011.  Ryan was the first associate, (out of 7,000 worldwide) to win Target Training International's Blue Diamond Award twice recognizing him as a trusted partner to his clients for his cooperation, dedication, and value-added contributions.  He won back-to-back Research partner of the year awards for work in predictive analytics.  He produces a regular podcast called "Leading In RealTime". He has certified twenty-five of his clients in DISC, Driving Forces, and Trimetrix assessments.  He has coached, trained, and/or assessed over 17,000 individuals. His business mantra is "Simple. Practical. Valuable."
Personally, this year, he celebrates 14 years of happy marriage to his lovely wife Angie.  They have two wonderful children, Keensley (11) and Griffin (8).   In his free time, he enjoys grilling out, following Kentucky basketball, and playing poker.